PepsiCo, Inc. and SodaStream International Ltd. announced that they have entered into an agreement under which PepsiCo has agreed to acquire all outstanding shares of SodaStream for $144.00 per share in cash, which represents a 32% premium to the 30-day volume weighted average price.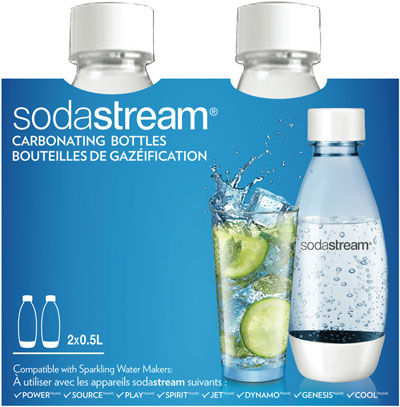 "PepsiCo and SodaStream are an inspired match," said PepsiCo Chairman and CEO Indra Nooyi. "Daniel and his leadership team have built an extraordinary company that is offering consumers the ability to make great-tasting beverages while reducing the amount of waste generated. That focus is well-aligned with Performance with Purpose, our philosophy of making more nutritious products while limiting our environmental footprint. Together, we can advance our shared vision of a healthier, more-sustainable planet."
Daniel Birnbaum, SodaStream CEO and Director said, "Today marks an important milestone in the SodaStream journey. It is validation of our mission to bring healthy, convenient and environmentally friendly beverage solutions to consumers around the world. We are honored to be chosen as PepsiCo's beachhead for at home preparation to empower consumers around the world with additional choices. I am excited our team will have access to PepsiCo's vast capabilities and resources to take us to the next level. This is great news for our consumers, employees and retail partners worldwide."
PepsiCo's strong distribution capabilities, global reach, R&D, design and marketing expertise, combined with SodaStream's differentiated and unique product range will position SodaStream for further expansion and breakthrough innovation.
The transaction is another step in PepsiCo's Performance with Purpose journey, promoting health and wellness through environmentally friendly, cost-effective and fun-to-use beverage solutions.
"SodaStream is highly complementary and incremental to our business, adding to our growing water portfolio, while catalyzing our ability to offer personalized in-home beverage solutions around the world," said Ramon Laguarta, CEO-Elect and President, PepsiCo.  "From breakthrough innovations like Drinkfinity to beverage dispensing technologies like Spire for foodservice and Aquafina water stations for workplaces and colleges, PepsiCo is finding new ways to reach consumers beyond the bottle, and today's announcement is fully in line with that strategy."
Under the terms of the agreement between PepsiCo and SodaStream, PepsiCo has agreed to acquire all of the outstanding shares of SodaStream International Ltd. for $144.00 per share, in a transaction valued at $3.2 billion. The transaction will be funded with PepsiCo's cash on hand.
The acquisition has been unanimously approved by the Boards of Directors of both companies. The transaction is subject to a SodaStream shareholder vote, certain regulatory approvals and other customary conditions, and closing is expected by January 2019.
Goldman Sachs acted as financial advisor to PepsiCo in this transaction.  Centerview also acted as financial advisor to PepsiCo in the transaction.  Gibson, Dunn & Crutcher LLP acted as lead counsel to PepsiCo, Davis Polk & Wardwell LLP as U.S. tax counsel, and Herzog, Fox & Ne'eman as Israeli legal counsel.  Perella Weinberg Partners acted as financial advisor to SodaStream with White & Case LLP acting as SodaStream's U.S. legal counsel and Meitar Liquornik Geva Lesham Tal as Israeli legal counsel.
PepsiCo products are enjoyed by consumers more than one billion times a day in more than 200 countries and territories around the world. PepsiCo generated more than $63 billion in net revenue in 2017, driven by a complementary food and beverage portfolio that includes Frito-Lay, Gatorade, Pepsi-Cola, Quaker and Tropicana. PepsiCo's product portfolio includes a wide range of enjoyable foods and beverages, including 22 brands that generate more than $1 billion each in estimated annual retail sales.
About SodaStream
SodaStream is the #1 sparkling water brand in volume in the world and the leading manufacturer and distributor of Sparkling Water Makers. We enable consumers to easily transform ordinary tap water into sparkling water and flavored sparkling water in seconds. By making ordinary water fun and exciting to drink, SodaStream helps consumers drink more water. Sparkling Water Makers offer a highly differentiated and innovative solution to consumers of bottled and canned carbonated soft drinks. Our products promote health and wellness, are environmentally friendly, cost effective, customizable and fun to use. Our products are available at more than 80,000 individual retail stores across 45 countries.
Disclaimer:
The information contained in this article is for educational and informational purposes only and is not intended as a health advice. We would ask you to consult a qualified professional or medical expert to gain additional knowledge before you choose to consume any product or perform any exercise.