Footballers are some of the richest athletes in the world. They earn a lot and also know how to utilize them in improvising their lifestyles and upgrading it.
Footballers always focus on their way of living. They intend to have things that are deluxe and most expensive. They live their lives in order to fulfill their luxurious desires.
Footballers maintain their clothing, fitness, dietary habits, automobiles, and expensive homes. Of course, they are owners of the most expensive and luxurious mansions. They inspire and affect everyone with every aspect of their life.
They own the most expensive and exotic locations orientated mansions and villas.
Let's explore the top 10 footballers who own the most multi-million dollar mansions.
1. Didier Drogba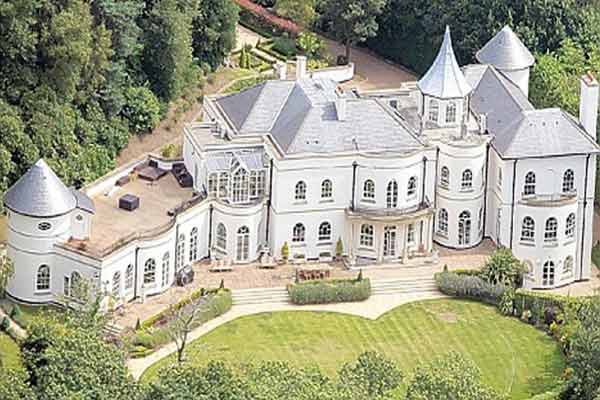 Didier Drogba owns a mansion which is 8,600 sq ft in landmass. The house was built in 2007 and the total cost of the house was $21 million. And after thirteen years the houseboats the net worth at present is $90 million.
The magnificent mansion has eight bathrooms, seven spectacular bedrooms, specialized rooms for kids, and a separate room made for trophies. The mansion is exotic, flawless and stunning from its exterior look.
2. David Beckham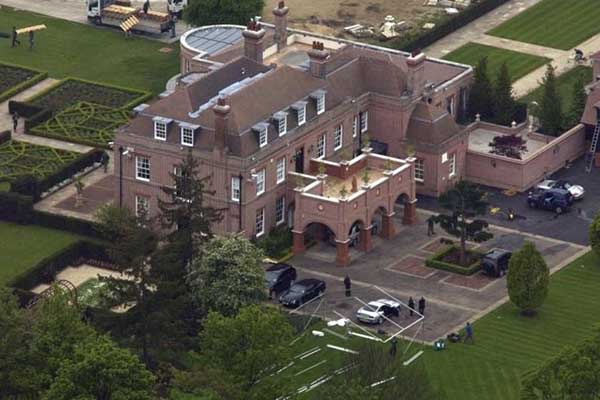 David Beckham is a retired footballer. He was among the most popular and richest footballer of his time. His palace was built back in 1999. The palace cost him $20 million at that time. Now you can imagine and guess the price of the palace at present.
His palace has been named as Beckham palace. The palace houses a recording studio, chapel, and a football ground.
3. Wayne Rooney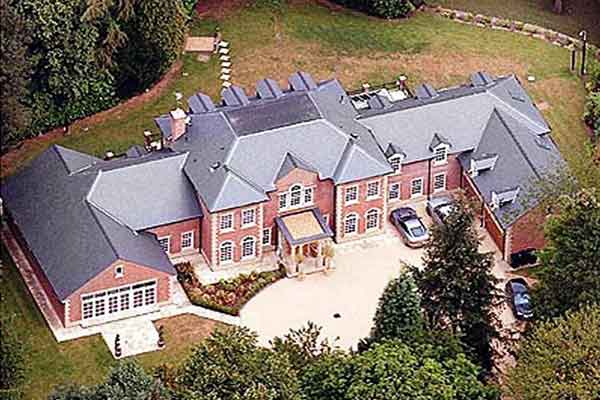 Wayne Rooney's home is located in Cheshire. The magnificent and eye-catching building has a price tag of $17.83 million and was built back in 2004. The construction of the base of the building cost $1.4 million at that time.
The house features an exotic pool, Grecian style statues, a flawless private theater, and undersoil heating for lawns. The CCTV system was installed and that costed $48,800. The house looks amazing from it's exterior and is upgraded with every tech-savvy equipment.
4. Frank Lampard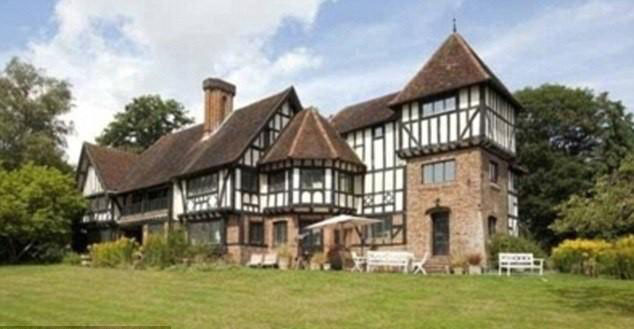 Frank Lampard owns a two-story Surrey mansion that is built on 19,800 squads ft landmass.
The mesmerizing mansion features nine bedrooms, an exotic swimming pool, twelve bathrooms, a guest house, and a tennis court. The mansion cost him over $10.5 million. His house looks extremely beautiful from the exterior look.
5. John Terry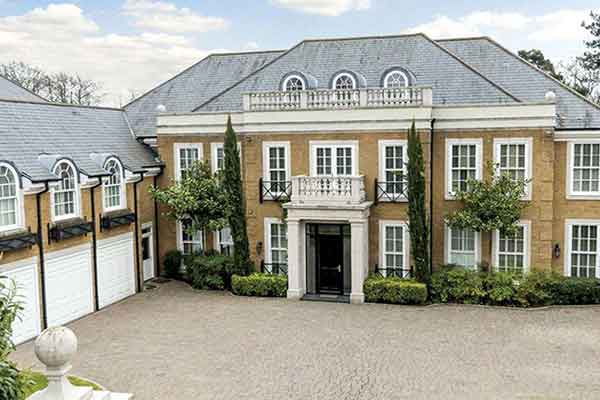 John Terry owns a $7 million mansion which is extremely beautiful and of course expensive as well.
He sold his nine-bedroom house to buy this mansion. His nine-bedroom house was his initial house in Oxshott Surrey. John Terry always attracts attention to his house selling and making huge profits from them. He sold his house to Sultan bin Mohammed al-Naamani this year itself and extracted $16.3 million profit from the sale.
6. Cristiano Ronaldo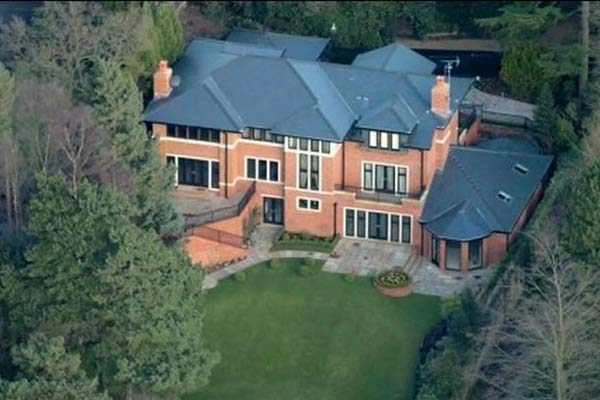 Cristiano Ronaldo's mesmerizing mansion is situated in Madrid, Spain. He bought this house back in 2004 and this palace costed him $6 million.
The house houses a beautiful aquarium, a gym, a private theatre, a sauna and an exotic pool. He used to live here when he was at the height of his career and was playing for Real Madrid.
7. Lionel Messi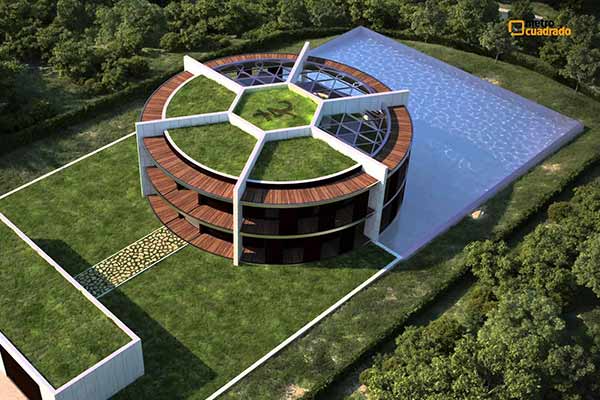 Lionel Messi has built his exterior look of his house similar to a football court. The above picture illustrates the exterior look of his house.
The mansion houses a pool, private theatre, gym, indoor football court, an amazing spa. His luxurious and eye catching house was when purchased was $5 million.
8. Mario Balotelli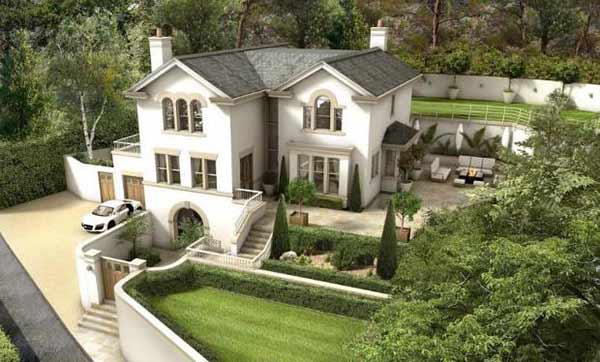 The player has rented the house at present for £13,495.
When Mario Balotelli bought this house, it cost him $4.8 million.
The mansion houses a pool, private home cinema, walls full of stories of the football player.
9. Andres Iniesta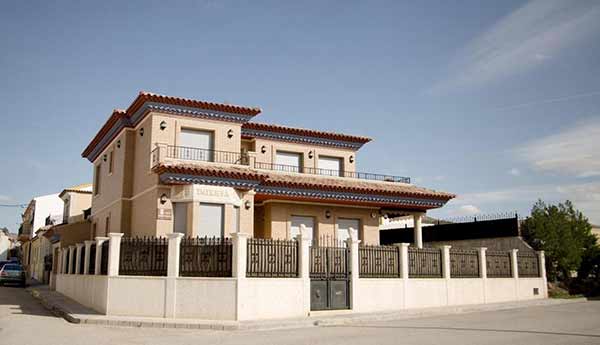 Andres Iniesta built the house back in 2005 and it cost him $4.6 million.
The house has been reported haunted and the player has put it for sale now.
The mansion  has five bedrooms, a chapel, and a swimming pool. He has also inscribed his name Iniesta on one of the walls.
10. Ricardo Izson dos Santos Leite aka Kaka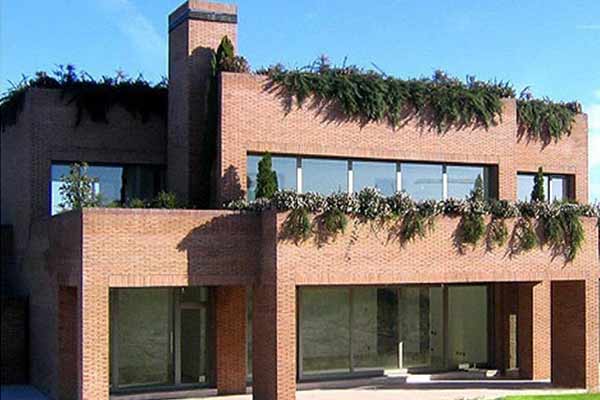 Ricardo Izecson dos Santos Leite aka Kaka bought this house at $3 million. The mansions features a swimming pool, gym, car garage for six cars.
The mansion is located in Madrid. The house is luxurious and magnificent. Also, upgraded with high tech equipment.
They all are the owners of the most stunning and expensive mansions. They earn a lot and use them in a very efficient and effective manner.
All the footballers maintain their luxurious lifestyles like their perfection and specialized sport.
Disclaimer:
The information contained in this article is for educational and informational purposes only and is not intended as a health advice. We would ask you to consult a qualified professional or medical expert to gain additional knowledge before you choose to consume any product or perform any exercise.