Vinay Sangwan aka 'Bababell' is a well-known KETTLEBELL MASTER TRAINER in India due to his excellent prowess in kettlebell fitness training. An avid cricket fan, Vinay Sangwan ventured into the fitness training genre in 2008 and since then, he has won several accolades for his remarkable training methodologies. In the last 12 years, Vinay Sangwan who always remain quite vocal for the Indian Fitness Industry, has been recognised as the Best Kettlebell Trainer, Best Celebrity Trainer and Best Personal Trainer at different venues of Fitness Excellence Award. At present, Vinay has been running two gyms channels of ANYTIME FITNESS India in Malviya Nagar and Saket. Knowing more about his personal views over the effects of COVID-19 pandemic triggered lockdown on Indian Gyms and Indian Fitness Industry, Abhinav from Sportz Business Insights invites the Kettlebell Master Trainer to share his insights over the current scenario of Indian Fitness Industry.
1. Can you share with us a trivia of your Journey of becoming a Kettlebell Master Trainer?
It all began in late 2014 , when I came on board as The KETTLEBELL MASTER TRAINER at CLASSIC FITNESS ACADEMY. Having all the needful credentials under my belt with my thorough know how in kettlebell training cultivated the faith in employers at the Academy. Also, my achievements in kettlebell sport as an athlete affirmed my designation at the academy.
2. You have been awarded with the title of the 'Best Kettlebell Trainer India' at FEA, how do you see this? Is this untouched genre (Kettlebell Training) to sport in?
It was truly a surreal & humbling experience to win the title of BEST KETTLEBELL TRAINER FITNESS EXCELLENCE AWARD in 2017. Yes it was relatively unexplored training tool in India back in the day. Since then things have improved with more and more people showing interest in this sport and this unique training method.
What followed after 2017 award was even more blissful, I won the BEST CELEBRITY TRAINER award at FEA 2018. Subsequently, in 2019 I bagged the BEST PERSONAL TRAINER award at the same event. God almighty has been really kind!
3. How do you see the future of Indian Fitness post COVID Phase?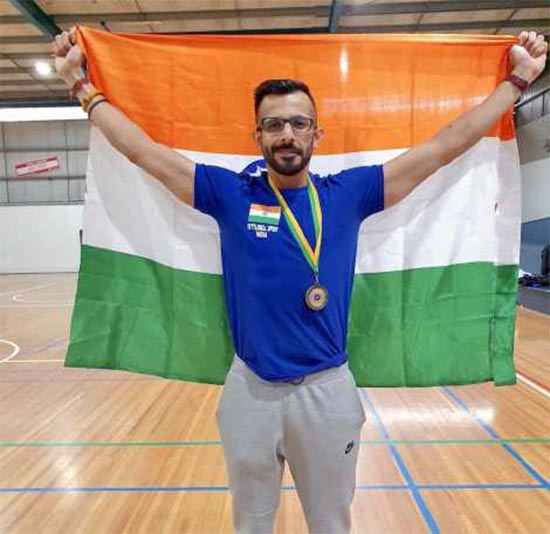 None of the industries is going to be the same post-COVID-19 including Fitness Industry. All of us as a community got to modify ourselves considering these unprecedented times. Going forward as the fear lessens amongst people, the fitness industry will witness a major surge as everyone will start understanding the relevance of FITNESS. We all know that the best friend in such grave times is one's IMMUNITY & gyms play a crucial role in boosting the IMMUNITY of people. Therefore it's Not CORONA, It is the GYMS which are here to stay and FLOURISH.
4. You have been working in the fitness industry for more than a decade, how do you see Indian Fitness. And how an entrepreneur can survive in this emerging industry?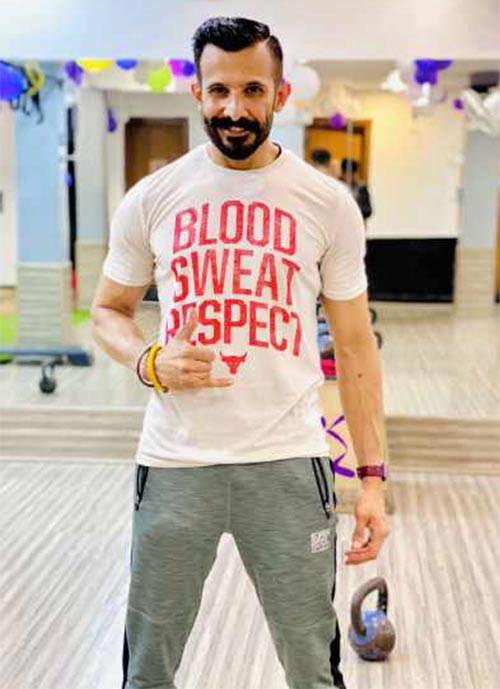 FITNESS INDUSTRY has seen a major growth in last decade. With the dawn of new technology and innovation of fitness equipment and increase in awareness of consumers, the industry seems to be on a FAST TRACK as far as the capturing market is concerned. With greater exposure to fitness education, certifications, courses, etc scope for fitness entrepreneurs is huge. There has been a major shift in how entrepreneurs view the Fitness Industry. Back in the day, personal training and gyms were not considered as a source of stable revenue stream but the industry is seeing a lot of new and big players entering. The entrepreneurs in the industry are bringing in new trends to benefit the consumers. Supported by the new found focus on fitness and a push by the government initiatives like 'Fit India' the industry will see a boom as more and more people will start making fitness a part of their lifestyle. I believe FITNESS Coexists with MEDICAL industry. As we know, a sick individual, post his/her treatment is encouraged by the doctors to go back and focus on FITNESS & overall health. The support from medicine will make fitness industry sustain for a long time. The future for FITNESS ENTREPRENEURS Is bright.
5. You are quite a media savvy person and a vocal one who loves to share words, can you please highlight some corrective measures that Indian Government should to take to boom the industry?
I believe conditioning towards fitness and health begins at a young age. Hence, it is imperative for us as adults to ensure that our youth gets proper fitness education at an early age. For this, the school curriculum should include fitness not just as any other period in a week but as an important subject to be taught. Also, parents need to change their mindset about the earning potential of individuals in this industry and should encourage their children to take up sports as much as they encourage other subjects. The government also needs to push other sports in India and not just cricket. The impact of fitness is not just on health but also on the overall intelligence of a person. An encouragement is required to make fitness an integral part of one's lifestyle and gyms play an important role to achieve this goal.
6. How effective are Kettlebell Workouts?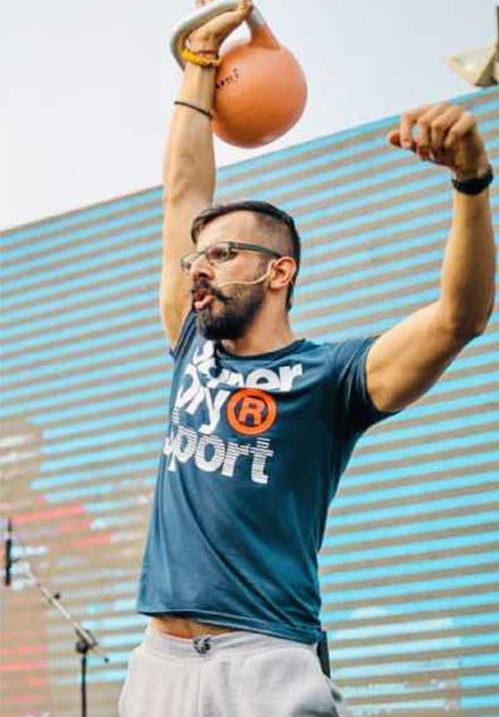 And What Kind of exercises one can do with this? Kettlebell is an important tool to add in your fitness routine. It is one such form of training which is easy and convenient to be practiced anywhere, be it home, in a gym or outdoors. It makes an individual to overcome the constraints to hit a gym in the middle of their busy schedule and easily train at a place of their own choice.
One can incorporate activities like kettlebell swings, kettlebell Push presses , kettlebell floor presses kettlebell squats , lunges etc in their exercise routine .
7. In general, people are not aware of the benefits and forms of exercise with Kettlebell. Hence, how you try to educate people about this amazing fitness equipment ?
With Kettlebells one can mimic a lot of exercises similar to conventional dumbbell training. It is quite a convenient and portable tool to train with.
With more and more fitness coaches becoming aware about kettlebell training method, kettlebells can be a handy and complete training option for individuals. I as a KETTLEBELL MASTER TRAINER, conduct certification programs, workshops etc to educate trainees to the best of my abilities across the country.
8. And, the last what are your plans ahead in 2020?
My foremost plan for 2020 is to battle through the business crisis caused by COVID-19. I plan to resume my gym operations in the best of my capacity as soon we get the approval from the government. As a FITNESS COACH & ENTERPRENEUR, I plan to continue to impart fitness education amongst people, So on So forth!
Disclaimer:
The information contained in this article is for educational and informational purposes only and is not intended as a health advice. We would ask you to consult a qualified professional or medical expert to gain additional knowledge before you choose to consume any product or perform any exercise.