Want to lose weight? Well, in this article we will guide you proper Indian diet for weight loss that you can follow. Losing weight cannot be possible overnight as it requires great hard work, will power and patience, which goes hand to hand as the day progresses.
We do understand that Indian diets and foods are most of time 'not so nutritious' but full of spices loaded with carbs and fats which work as a great cause for obesity. However, we should also consider that Indian dishes consists of vibrant spices, herbs, and a variety of authentic ingredients, which when taken wisely does wonders for weight loss.
The ideology behind the Indian diet plan for Weight Loss
Obesity being the rising issue in the Indian population makes weight loss a great concern. No need to worry, as with a few notable reminders you can lose weight and can get into the shape that you have always wanted. The simple mathematics of consumption and expenditure draws a major role in your weight loss goal. We tend to lose weight when our consumption of calories is lesser compare to our intake. This is what should be taken care of for our everyday meal.
A proper balanced diet and plant-based food offer all the essential calories and nutrients that our body needs to stay healthy. Consumption of plant-based diets has many health benefits, as it helps to lower the risk of heart disease, diabetes and certain cancers, making it fit for an Indian diet plan for weight loss.
Besides, spices like turmeric and cinnamon are the best natural ingredient that offers various health remedies, as it has anti-inflammatory, antibacterial and anticancer properties. Many Indian spices are used in Indian food and are great for our digestive health.
Foods to be considered for the Indian diet Plan for Weight Loss
Many foods should be incorporated into our diet to lead a healthy lifestyle. These foods are the best ones you can have for your Indian diet plan for weight loss.
1) Beans and Lentils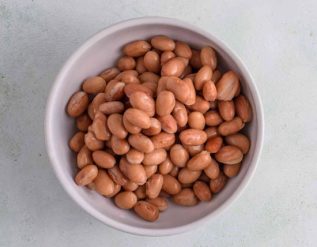 Food like Beans and lentils contain soluble fiber, which helps in the reduction of our waist size.
2) Nuts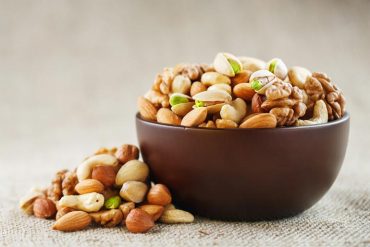 Incorporating nuts, sesame seeds, sunflower seeds, walnuts, and pine nuts helps to keep our heart healthy. It pulls off bad cholesterol from your body and helps to maintain good cholesterol levels. Thus keep your hunger pangs at corners, further helping you avoid overeating.
3) Green leafy vegetables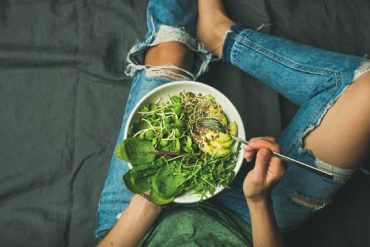 The more green your plate will be, the better the chances of weight loss. Green leafy vegetables like palak, sarson, and methi are loaded with vitamins, as it keeps your calories down and helps to boost the energy levels, making it fit for an Indian diet plan for weight loss.
4) Fruits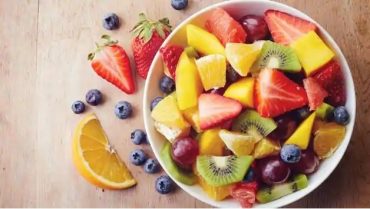 It is necessary to have fruits in your diets as they are the natural source of sweet and essential vitamins. Fruits like mango, papaya, pomegranate, guava, oranges, tamarind, lychee, apples, melon, pears, plums and bananas have enormous potential for weight reduction, thus making the best Indian diet plan for weight loss.
5) Oats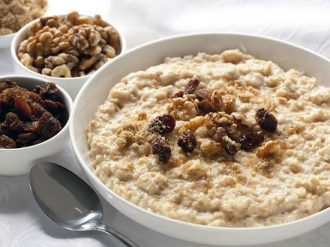 Indian diet plan for weight loss is incomplete without oats. A bowl of oats in a day will keep all worries away. Having oats during breakfast makes you less hungry, as it provide you with more protein, fiber and less sugar.
6) Boiled or Baked Foods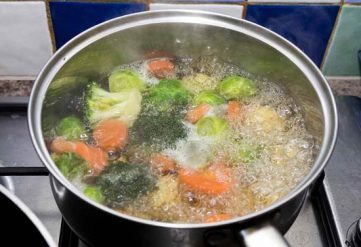 Especially for Indian diet plan for weight loss, boiled and baked foods should be considered utmost. Fried foods are the source of excessive calories and should be avoided as far as weight loss is s concern.
7) Calories free beverages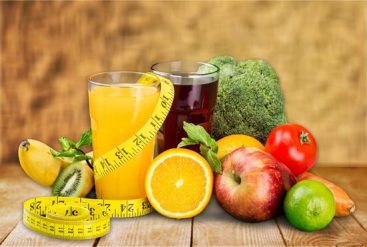 Sugar laden beverages work as a carrier of the significant amount of calories that your body does not needs. Instead of having sugar beverages, you can choose calorie-free beverages such as juice or green tea. Green tea has been the most prominent source of drink one can have in the Indian diet for weight loss. This particular beverage proves a miracle as it contains antioxidants and nutrients to provide you with overall health benefits. Green tea consists of a high concentration of vitamins and minerals, which allows enhancing metabolism, resulting in fat burn. The antioxidants in green tea for weight loss contain vitamin E, vitamin C and beta-carotene which help to protect the body and keep it away from any health deterioration.
Tips for Indian diet plan for weight loss
Here are some of the tips that should be kept in mind to opt for an Indian diet plan for weight loss. These tips are beneficial to keep your weight under control and hence making a wise choice to shed extra kilos.
Food Groups –Always ensure to have all the food groups in your Indian diet plan for weight loss. The more colorful your plate will be, the better the balanced diet it will be.
Breakfast –Remember to have breakfast within thirty minutes of waking up.
Lunch –Always have a medium fair lunch with dal, sabzi, roti and curd or rice, rajma, chole etc.
Evening Snacks– After lunch, you can opt for mini-meals during the evening consisting of fruits, nuts, salads, peanuts etc.
Tips for Dinner– Dinner should be taken at least two hours before bedtime. Metabolism slows down at night, so a late dinner can lead to weight gain. Make sure that your dinner should be light always.
Drinking Water –Especially in the Indian diet plan for weight loss, water is highly important. Drinking 6 to 8 glasses of water daily should be religiously followed. Drinking water helps to curb hunger pangs and also cures constipation problems.
Fiber based food– Fiber is found in cereals, fruits and vegetables and are helpful in digestion, as it passes relatively unchanged through our stomach and intestines. For humans, 15 grams of fiber every day is needed. It is important to incorporate fiber-based foods into your diet, to have proper digestion and weight loss.
Disclaimer:
The information contained in this article is for educational and informational purposes only and is not intended as a health advice. We would ask you to consult a qualified professional or medical expert to gain additional knowledge before you choose to consume any product or perform any exercise.