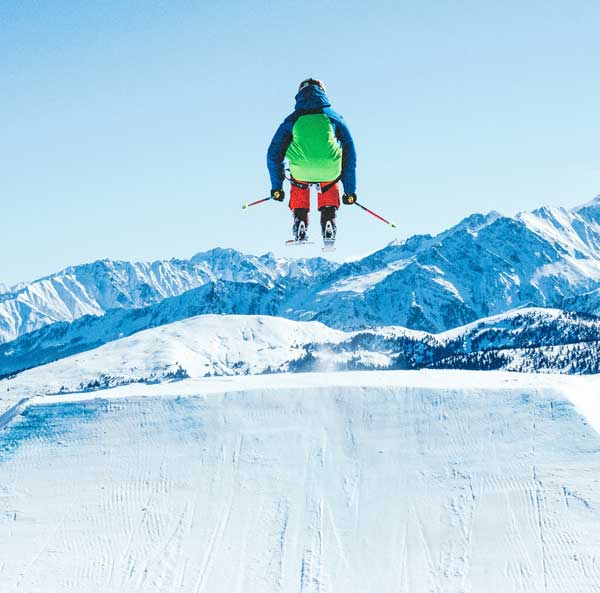 India is globally known for its distinct seasons which changes at every quarter of year. Owing to these variegated forms of seasons, India cherishes to have different vegetation, habitats to seasonal-sports from across North to South as well as East to West side of the Country. Suiting the present ongoing winter season, we have enlisted some hot-spots, much prominent as Winter Sports in India.
India is blessed with the highest peak in the world and long mountain ranges of Himalayas and as the winter comes, it makes its terrain even more beautiful and adventurous with its snow-clad mountains and jawdropping winter sports.
As the winter unfurls, there is no time to hibernating yourself underneath a cozy blanket, it's the high time for those adventurous souls who never rest. It's the time to put on your winter active-wears while we bring to you some of the hot-spots for snow sports.
Before moving ahead with the list of suggestion, there are a few things which one should keep in mind before heading to these destinations.
As these snow sports are being played at such sites which are quite high over the sea-level and are remarkably harsh in nature. Those who have some chronic medical issue, pregnant women and persons having high blood pressures are the ones who should drop the idea of becoming a part of these sports however, they can cozy themselves by sitting before a bonfire near their camp having their beverages
Ice Climbing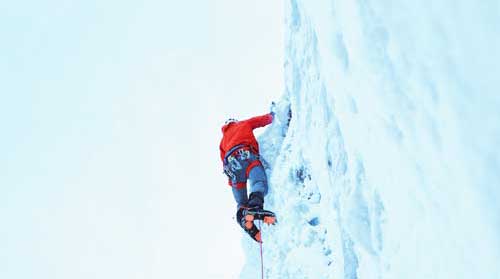 Ice Climbing is growing rapidly in the lap of Himalayas in India in the recent year and can be said as the most emerging snow sports in India. As the sport demands many techniques, patience and a healthy mind and soul which make it, one of the toughest, challenging and adventurous sports among other winter sports. It is not an easy task to carry your own body weight laden with other in-route essentials on your back and climbing on a slippery wall and that even in a harsh low temperature. This wholesome hardship makes Ice Climbing as one of the sports which infuse an adrenaline rush to the body. In India, it can be done at several hills stations like Stok, Suru, and Zanskar, Kanchenjunga, Nanda Devi, Pir Panjal etc.
Snow Skiing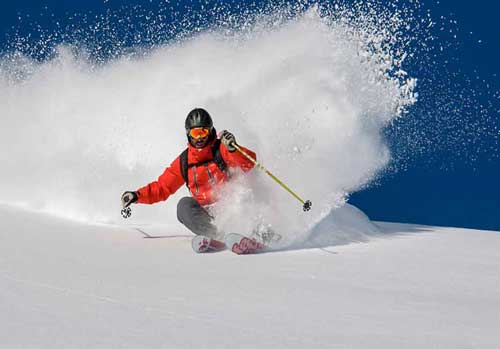 Being featured in a number of action packed movies, Snow Skiing is a quintessential example of Snow Sport. It can be said celebrities have made the game the most famous winter sports in the world and yes in India also. The sport of Skiing basically goes as a person slide through the snow on Skis which are fastened to the toes and heels. One can try different kinds of Snow Skiing including alpine skiing, freestyle skiing, military skiing etc. Now, if you are a professional then it is fine you should kick start your session or leap, however, if you don't have much basic knowledge of skiing, it is advised to get a trainer and instructors who would help you in skiing safely on the slopes. Once you reach any Skiing Spot, Equipment can be hired on rent on an hourly basis. Every Year tourists from across the world head to Indian beautiful skiing spots which includes Gulmarg, Dayar Bugyal, Auli, Manali, Shimla, Uttarakhand, Mundali, Munsiyari, and Narkanda as in some of the major hot spots for skiers coming from across the world.
Ice Sledging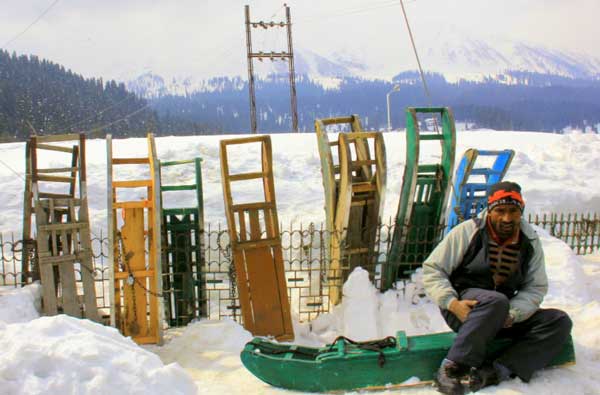 As the name 'Sledge' suggests, this snow sport includes person sliding sitting on a wooden sledge and sliding down a snow trail. The Sport is also known as dogsledding, sledding. What make the sport adventurous are its bumpy rides and several twists and turn that come on the terrain down to the hill. Quite famous amid Newlywed couples, the sport can be played in Rohtang, Nathatop, Auli, and Gulmarg.
Trekking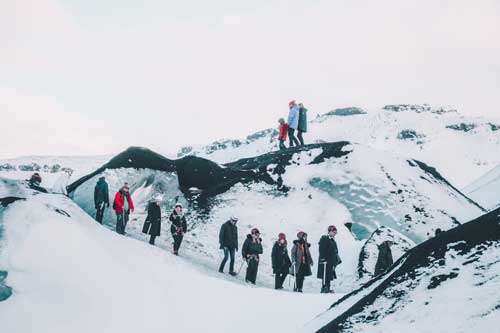 The sport of trekking can be said as one of the evergreen and yearlong running sports, which one should try earnestly. However, distinctly if one wants to hit the snow-clad mountain ranges and wants to see snowy path and peaks while heading into the wilderness, then there are a number of Winter Trek trails available in India. Marking as one of the toughest next to Ice climbing, the sport demands persons who have sheer fitness level, endurance for biting cold and above all strong will power which will remain the most essential tool across the terrain.
In India, winter tracks are shorter in distance and have low altitudes, however; this does not mean that these trails are easy to conquer due to extremely cold weather. Internationally acclaimed, Indian winter trekking destinations witness a lot many foreign nationals who head to India in order to relish the breathtaking panoramic views of the snow-clad peaks and mountain ranges. In India, some of the major winter trekking destinations are Kanchenjunga Trek, Nanda Devi Trek, Winter Kuari Pass trek, Kedarnath Winter Trek (Uttarakhand ) Chadar Frozen River Trek, Chopta Chandrashila Trek, Dodital- Darwa Pass Winter Trek, Parashar lake, Hamta Pass Trek.
Disclaimer:
The information contained in this article is for educational and informational purposes only and is not intended as a health advice. We would ask you to consult a qualified professional or medical expert to gain additional knowledge before you choose to consume any product or perform any exercise.