The name that is being spoken of is none other than Preety Tyagi and she could very well be the go to person, in case you want to get a lucid picture about your body and how it functions and more specifically if you really care to understand what your gut health is all about.
As we speak about Preety Tyagi and her journey as a health coach, let's get to know more about her. Preety Tyagi had originally completed her Bachelors' Degree in Commerce and subsequently went on to pursue her Masters' Degree MBA in Marketing. Driven by her passion to learn more about health issues faced by individuals, including the eagerness to understand the impact of nutrition on the health of people, had led her to join and complete the health coach training program offered at the Institute For Integrative Nutrition at New York in the United States. In an exclusive interaction with Claus from Sportz Business Insights, Preety Tyagi shared her insights on diet and nutrition, the role played by genes in affecting the health of individuals, her decision to become an entrepreneur and the purpose behind her setting up of a digital platform for diet and nutrition planning for individuals globally and a few more.
Could you please give us a brief introduction about yourself and please tell us about the work that you have been doing in the recent years?
I am Preeti Tyagi, a Lead Health Coach by profession and founder of My22BMI which is a digital platform for diet and nutrition planning for people globally. I have been working in the capacity of a lead Health Coach as well as an entrepreneur for many years now and my work profile allows me not only to connect with individuals for our B2C domain but also caters to the B2B domain where we connect with corporates as a health and wellness partner. We also support a lot of social causes through our healthcare startup and contribute towards the upliftment of the underprivileged as well. My22BMI actively participates in social causes and aims towards contributing for the betterment of the society.
Can you let us know how you became inspired to do what you have been doing as of today?
My journey started with my quest for finding answers to my own health issues and it led me towards this course from the Institute of Integrative Nutrition, New York and got me motivated towards Gut Health and it eventually became my profession. After healing myself and having some success stories, I started working as a free-lancer and eventually founded my own digital healthcare startup that works towards the same objectives in the year 2017.
What would be your suggestion for individuals who find it really hard to consume healthy food?
It's a lifestyle that an individual must adapt to. Once you have adapted to it, it becomes easy to remain motivated towards it, especially when you start seeing positive results happening from a healthy diet. Remember, one step leads to another. Start with baby steps and soon you will see yourself climbing mountains of success based on health and wellness.
Most of us know that diabetes has become a global health problem today. Can you tell us any simple steps that individuals can take up to stay motivated and make themselves fit and healthy in general to prevent the occurrence of Diabetes, especially Type 2 Diabetes?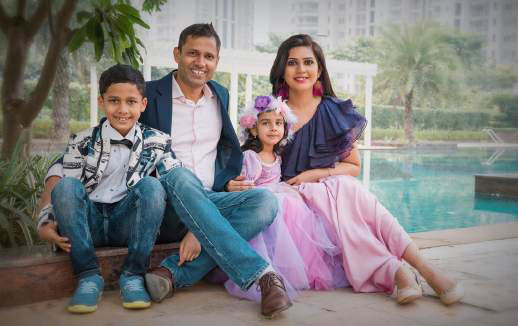 For combatting Type 2 diabetes with a healthy diet, adopt these following steps-
– Give up on added sugar. The sugar that we add to foods to enhance its taste is the sugar that one must avoid. You can have sugar in the form of whole fruits, healthy carbs etc., but avoid having the added raw sugar to your foods for consumption.
– Go for more complex carbs instead of simple carbs. The perfect example of more complex carbs over simple carbs would be Brown Rice over White Rice Or Millets and Whole Grains over Refined Grains.
– Drink lots of water and exercise regularly to keep your mind and body active and invigorated.
Would you be willing to tell us how nutrition can play an effective role in fighting the deadly COVID-19 virus? Would you be willing to share your insights on the same with us?
Defend yourself and your children with powerful nutrients. Top three nutrients to ensure a strong immune system are Vitamin C, Zinc, Iron and Vitamin D. The benefits of Vitamin C to boost immunity are well documented and reminds people to take it before the onset of cold or flu symptoms.
"Try to get your Vitamin C in its natural form, unless you know you aren't getting enough from dietary sources such as citrus fruits being oranges, grapefruit, kiwis, including guava, bell peppers and broccoli which are all good sources.
Zinc deficiency is associated with increased susceptibility to pneumonia and other infections in children and the elderly. To get enough Zinc, I would recommend eating eggs, poultry, fortified breakfast cereals, beans, chickpeas and nuts (cashews and almonds) or you can just take a good Zinc Supplement.
If you are getting enough Zinc in your diet, then you are likely getting enough Iron as the two are present in a lot of common foods. "Vegetarians must make sure they eat plant-based iron with Vitamin C, which can enhance the absorption of plant-based iron." Foods such as Bananas, Coconut, Coconut Water, Chickpeas, Millets, Whole grains, Avocados and Citrus fruits such as oranges, lemons, strawberries etc. are important foods to include in the daily diet of kids to ensure high immunity in kids.
A good Vitamin D Supplement is a must for everyone to keep their levels on track these days. Go out in the early morning sunlight for Vitamin D absorption.
Although, during these testing times of COVID 19, it has become highly essential to include a daily supplement for kids as well as for parents to get Vitamin C, Vitamin D, Zinc and Iron.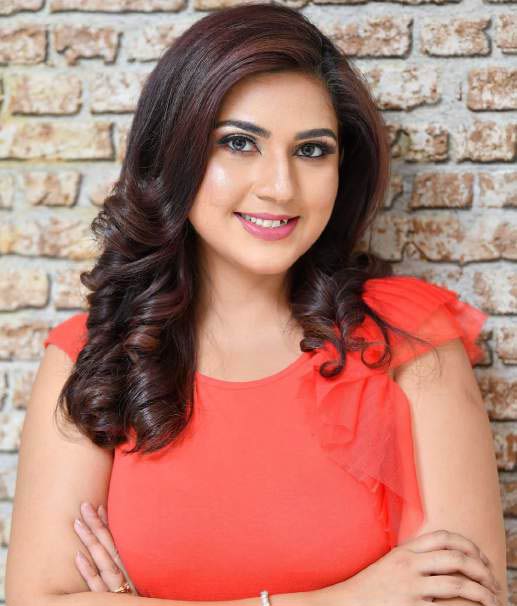 When it comes to NUTRITION, nothing can beat the importance of eating naturally occurring foods without the use of any chemical substances. To manage that, avoid completely the packaged and processed foods available in the market. Avoid cheaply available junk food sold in the Fast food stores. Depend entirely on home cooked food, prepared with high quality natural ingredients. It's crucial, especially during times like these.
Can you tell us about the role played by genes in affecting our health in general?
Our genes can play a tremendous role in determining the diseases one may fall sick of. But most of these can be controlled, if recognized early on, studied well and worked at for healing with proper nutrition planning.
You would have definitely noticed the various changes taking place on the health front over the last decade. Moreover, with the emergence of new terminologies such as low carb diet, the Atkins Diet and a few more in the recent years, do you think that the industry has evolved for the better?
The industry has certainly evolved for the better with the different types of diets that people are considering and also to just see the number of people who are actually eager and aware and are wanting to make that healthy change for themselves. However, there have been some diets that do follow the right principles and do work towards the betterment of overall health. There are also many fad diets which are just out there to provide short-term benefits which don't seem very sustainable. I would say that the role of having a health coach or a guide to assist in diet planning is important more than ever before.
Can you briefly tell us how immunity booster drinks can positively affect our health in general? If yes, would you be interested to suggest any drink for the benefit of the readers?
Immunity booster drinks are highly effective and the way to go for in the current times. We all know that Kadha has been the most popular drink this year because of all the valid reasons. Below is an excellent recipe for immunity booster drink that can help you keep both your gut and your immune system healthy.
Flu Fighter Immunity Booster Recipe
Ingredients
10 to 12 lemons, halved and juiced (reserve about 6 to 8 lemon halves to boil)
1 large, piece of fresh ginger, peeled and sliced around 200 g
1 to 3-inch piece of turmeric root, peeled and sliced
3 tablespoons of honey or Agave nectar
1 teaspoon or less of cayenne pepper (red pepper powder)
4 cups of filtered water
Preparation
Place all the ingredients into a large pot atover medium heat.
Bring to a boil and then reduce heat to low and cover.
Simmer for 45 minutes.
Strain out the large pieces of ginger, turmeric and lemon rinds.
Once completely cooled, you can strain & pour into your glass jars for storage in the fridge.
Drink 8-10 ounces a day, warm or cold to help boost your immunity.
9. Many individuals have been experiencing poor gut health in the recent years? Can you tell us the most common reasons for their gut health to get impacted adversely that you have been observing in the recent years? Any tips that you can share with us for improving a person's gut health.
The biggest reason for a poor gut health in most people is bad nutrition in the form of intake of junk food, reliance on a lot of packaged foods such as chips, crackers, pastas etc., lack of nutritious foods, stress, including unhealthy lifestyle habits. However, a recent surgery or an accident or any physical change in the body such as child birth could also be a reason.
Would consumption of sweets still have any serious impact on the body weight of individuals, even if they get to do some exercises every single day? If yes, what would be your ideal suggestions for those who like consuming a lot of sweets, especially during the festival season?
Sweets in the form of added sugar is certainly the biggest factor for weight. Sugar is also a major irritant for our Gut health. So, if you wanna remain healthy and strong mentally and physically, avoid having sugar at all cost. You can go for naturally occurring sugars such as fruits, grains etc.
Finally, your tips or suggestions on health and nutrition for the benefit of the readers of our magazine.
Very briefly, I would suggest staying close to nature while choosing your foods. Don't go for packaged and junk foods. Exercise regularly and seek expert advice when it comes to nutrition, based on your own health issues to have adequate health and wellness.
Disclaimer:
The information contained in this article is for educational and informational purposes only and is not intended as a health advice. We would ask you to consult a qualified professional or medical expert to gain additional knowledge before you choose to consume any product or perform any exercise.