ESPN will launch espnW, its dedicated women's brand, this Sunday, October 14, in Mexico as espn Mexico.
espnW Mexico — the first sports brand  serving women who love sports— will coincide with Semana de la Mujer (Oct. 14 – 19), ESPN's annual initiative in support of breast cancer awareness.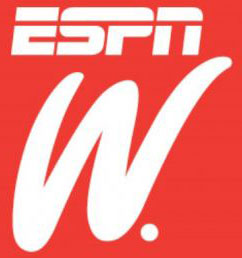 espnW Mexico will serve as the brand umbrella and power content initiatives to engage and inspire women across ESPN's linear, digital and social platforms.  The brand will empower female voices and perspectives in the world of sports, feature a mix of inspirational, lifestyle stories around sporting events that matter to women, and provide more coverage of female athletes and women's sports.
"For generations, women in Mexico have been breaking barriers in the world of sports — on and off the field," said Gerardo Casanova, vice president and general manager, ESPN Latin America North, Mexico and Central America. "The launch of espnW in Mexico is a significant milestone for the ESPN brand and re-enforces our commitment to better serve an increasingly powerful segment of our audience."
"The success of ESPN in Mexico made it the next logical destination for the espnW brand," said Laura Gentile, senior vice president, marketing, ESPN. "The power and influence sports have – and can have – for girls and women across the world is well-documented.  We look forward to highlighting amazing storytelling for women and female athletes from all over Mexico."
Throughout the week of October 14 – 19th, ESPN will feature Semana de la Mujer content powered by espnW. Highlights include:
ESPN's Cristina Alexander, Katia Castorena, Kary Correa, Paulina García, Vanessa Huppenkothen, Marisa Lara, Rebeca Landa, Miroslava Montemayor, Carolina Padrón, Elizabeth Patiño, and Nelly Simón from studios in Mexico; Claudia Trejos, Carolina Guillén from Bristol; Carolina de las Salas from Miami and Pilar Perez from Los Angeles will host ESPN's studio shows throughout the week;
Feature stories highlighting female athletes and their impact in the world of sports
SportsCenter Primera Plana Mujeres en Centroamericanos 2018 (Oct 14, 5:30 p.m. on ESPN) – special edition documenting inspirational stories of female athletes from the 2018 Central American and Caribbean Games, Barranquilla 2018, which was the first edition to feature equal athlete participation with 09% women;
Central American Games, Barranquilla 2018 encore presentation (Oct 15 – 19, 2 p.m. ET)— encore presentations of some of the most engaging women's competitions;
#EntreNosotras — weekly, multi-sport segment hosted by ESPN's female talent airing throughout the year on ESPN's linear and digital platforms;
Weekly espnW-branded podcast hosted by Carolina de las Salas, Nelly Simon y Pilar Perez;
#SOYespnW (#IAMespnW) marketing campaign launching Sunday, Oct 14 featuring videos, photography and social interaction of statements from athletes, women in sports and ESPN on-air commentators.
ESPN Female Audience in Mexico
23% of ESPN's digital audience is female (Comscore MediaMetrix Av. 3 months June – August 2018)
On average, women spend 1:40hrs.every day on an ESPN platform (ESPN All Day Everyday Study 2017).
On average, ESPN.com reaches 937,000 women monthly (Comscore Media Metrix Av. 3 months June – August 2018)
Recognized for the diversity of its sports programming, ESPN is home to some of the biggest women's competitions in a variety of sports such as tennis, soccer, basketball, diving and other Olympic sports.
Disclaimer:
The information contained in this article is for educational and informational purposes only and is not intended as a health advice. We would ask you to consult a qualified professional or medical expert to gain additional knowledge before you choose to consume any product or perform any exercise.