Obé Fitness provides several workout programs that are suitable for people of all fitness levels. The programs are also suits those who are traveling or trying to build strength ahead of going into labor. Individuals can also purchase fitness equipment, such as ankle weights and resistance loops from their platform.
This article explores Obé Fitness in more detail, looking at its membership plans and some of its training programs. It also talks about the advantages and disadvantages of the brand and the health considerations pertaining to exercising indoors.
Note: – The writer of this article has not tried these products. All information is purely based on research.
OVERVIEW-
Obé Fitness is a subscription service that offers live and on-demand workout classes for people who reside in the US and Canada.
Users can become part of the Obé Fam Facebook group to interact with other individuals and post recipes, books, and travel suggestions.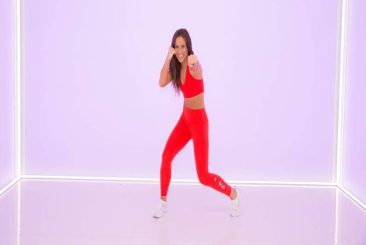 As per the Obé Fitness website, the exercises are apt for all fitness levels, and people who are just starting don't require any equipment. Nevertheless, those who wish to increase their workout intensity can use fitness tools like resistance loops, sliders, and ankle weights.
Moreover, a person can view the instructor page to know more about the Obé Fitness instructors and the exercise classes each of them conduct.
RATINGS-
Obé Fitness has a rating of 1 out of 5 stars from customer reviews on the Better Business Bureau website, which records 32 complaints from the previous year.
Most of the complaints are related to customer service issues, as customer care representatives couldn't issue refunds.
Reviewers also shared that though the online registration process is easy to follow, users have to call during limited business hours to cancel their subscription.
The company also has a Trustpilot page with an average rating of 3 out of 5 stars. Customers have complained about the cancellation policy, having experienced similar issues as mentioned by the reviewers on the Better Business Bureau website.
FITNESS MEMBERSHIP-
The company offers three types of membership plans-
• Monthly: $27
• Quarterly: $65
• Annual: $199
It provides 22 live classes on daily basis and over 6,000 on-demand classes, and users can also avail training programs to exercise with world-class instructors.
Individuals subscribing to the quarterly and annual plans can avail benefit from brand partner discounts, including those from Talkspace and WHOOP. They can attend level-up club classes and get gift cards for the Obé shop too.
Free trial is available for all the membership plans.
FITNESS TRAINING PROGRAMS-
Some of the specific training programs that Obé Fitness offers are listed below-
1. Runner's Hub
This program is best-suited for people who go running — whether they are just starting out as runners or training for a marathon. It includes guided warm-up sessions, strength training sessions, and recovery exercises.
In some of these sessions, people may require using weights and foam rollers.
The platform also hosts a suggestion page for those new to running, recommending for example, that they stay hydrated and warm up before exercising.
2. Postnatal Hub
This program assists individuals to build their strength after delivery, and it also props up their postnatal transitions.
Some of the sessions a person can undertake include:-
• stretching
• core exercises
• strength training
• high intensity interval training (HIIT)
3. Prenatal Hub
The Prenatal Hub aids a person to build strength safely while pregnant and prepare their body for parturition.
Following are some exercises that this program offers:
• strength training
• HIIT
• restorative yoga
• dance cardio
• cardio boxing
Obé Fitness also provides some tips associated with prenatal fitness. For example, it prescribes that people to replace sit-ups with goblet squats and full planks with kneeling planks.
Travel Hub
The Travel Hub program is suitable for individuals who desire to exercise while traveling. The classes do not mandate any equipment, but people may require using a towel or a suitcase sometimes.
The exercises on offer are:-
• HIIT
• strength
• pilates
• hip hop dance cardio
Obé For Your Workday
This training program presents brief exercises that individuals can take up at their work desk to help augment their energy.
These workouts include:
• desk stretch
• calming meditation
• desk mobility
• pilates stretch
FITNESS SHOP-
The Obé Fitness Shop stocks a number of fitness tools, equipment, and accessories, including:
• Resistance loops: Resistance loops are available as a set of two and cost $18.
• Ankle weights: Each ankle weight weighs 1.5 pounds and costs $25.
• Stainless steel water bottle: This water bottle has a copper-plated inner wall that keeps drinks hot or cold, and it also has an insulated lid. It weighs 16.9 ounces and costs $30.
• Sliders: Sliders come as a set of two and are double-sided, with one padded side and one coated side. They are also lightweight and suitable for travelers. People can use the sliders on any surface that they use for exercise. The price is $25.
MERITS AND DEMERITS-
People who use Obé Fitness should consider the following pros and cons:
Pros:
• offers workouts apt for all fitness levels
• option of 3 membership plans with a free trial
• offline exercises available on the iOS app
• minimal equipment needed
Cons:
• not available outside the U.S. and Canada
• canceling a subscription can be intricate
• customers on Trustpilot and the Better Business Bureau website were not happy with the customer service
HEALTH CONSIDERATIONS=
The American Lung Association (ALA) informs that physical exercise can lessen the risk of some health conditions, such as:
• heart disease
• diabetes
• lung cancer
• stroke
A study by Trusted Source in 2020 asserts that exercising indoors can be beneficial for children and young people if they are advised self-quarantine and cannot exercise at the gym.
Some companies are also providing free online classes to aid individuals stay nimble during the pandemic. A person with ample space at home may also desire to use home gym equipment, such as treadmills and exercise bikes.
The ALA also suggests that people exercise indoors if the outdoor pollution level is alarmingly high.
Nevertheless, those who train indoors may not experience the same health advantages as those who exercise outdoors owing to the limited space, equipment, and accountability, among other factors. In addition, an older multi-study elucidated that outdoor exercise can ameliorate a person's self-esteem and mood. People with underlying health conditions should inquire a doctor what type of exercise would be useful for them.
ALTERNATIVES-
Other platforms that offer workout programs for people who prefer exercising at home are:-
• Peloton: Peloton offers exercise bikes and treadmills, and users can download the Peloton app, which provides various workouts, like stretching and cycling. The app includes a 30-day free trial, post which people pay $12.99 on a monthly basis.
• NordicTrack: NordicTrack is widely acclaimed for its home gym equipment, as it offers treadmills, bikes, elliptical machines, and many more. Users can download the iFit app, which offers a 30-day free trial. The app offers access to indoor and outdoor classes and enables people to text their instructors with comments or questions.
• MYX Fitness: MYX Fitness offers a single membership for up to 5 users, starting at $29 per month. Individuals can avail benefit from weekly workouts, heart rate monitoring, and progress tracking.
SUMMARY-
Obé Fitness offers a plethora of workouts for indoor exercises, including postnatal, prenatal, and travel training programs.
Working out can provide a number of health benefits, but a person should look for medical advice prior to exercising if they have an underlying health condition. A medical professional can determine the types of exercises suited for each individual and recommends on whether they need to change their fitness plan.
Other companies manufacture home gym equipment and offer a membership plan for those who use subscription apps. Thus, a person should research all of the choices available to them before signing up for a specific service.
Disclaimer:
The information contained in this article is for educational and informational purposes only and is not intended as a health advice. We would ask you to consult a qualified professional or medical expert to gain additional knowledge before you choose to consume any product or perform any exercise.