ADIDAS 4D is a data-led design innovation, the latest FW19 drop features a black and a white shoe with a new reflective upper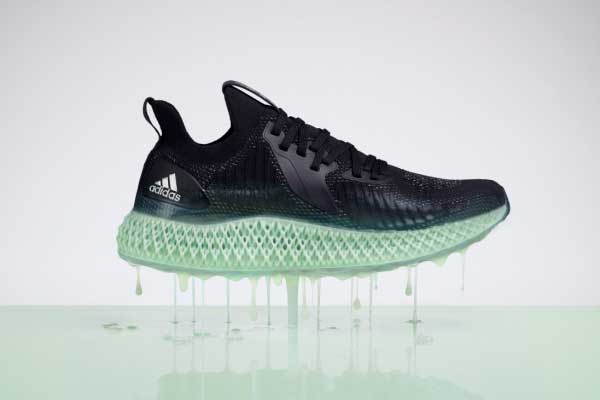 Adidas announces the launch of its new ALPHAEDGE 4D 2019. ADIDAS 4D was first revealed as concept release from FUTURECRAFT – adidas' innovation incubator – in 2017.
The midsole is printed with light and oxygen using Carbon Digital Light Synthesis technology pioneered by Silicon Valley-based company, Carbon.  The two companies came together to combine years of athlete data with the latest 3D printing technology which allows products to be created at considerable commercial scale. This technology enables huge benefits for both athletes and consumers so they will feel the future.
Marco Kormann, Director Platform Innovation, adidas, said, "We are proud to have taken a FUTURECRAFT concept and scaled it up significantly across our business within two years. ADIDAS 4D marks a shift in the way we approach the design and creation of our products. With the support of our partner, Carbon, we have shown the possibilities of data-driven-design and digital manufacturing on a global scale. The next iteration of the technology will be to develop how it can be used to produce footwear that is tailored to specific sports, and need of individual athletes."
ADIDAS 4D was created as a unique solution that can be precisely tuned to respond to the movement patterns, weight and gait of the user. The 3D printed midsole has been created after analyzing the running data collected from runners worldwide to deliver top performance and stability.  This means that in the future adidas foresees designing the lattice in a way which suits the movements of a certain sport, as well as personalized based on the data of an individual. We're just at the beginning, with ADIDAS 4D you will start to feel the future.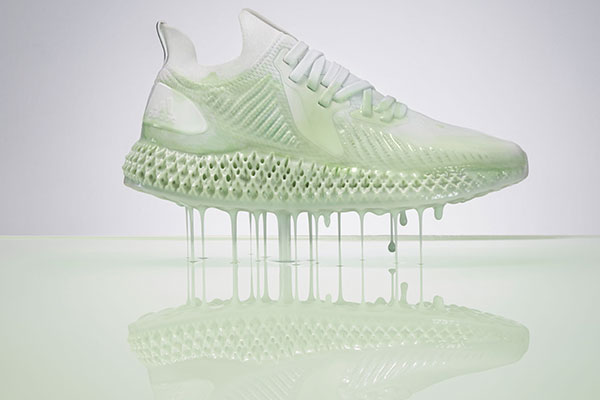 The latest drop to feature ADIDAS 4D is an update from ALPHAEDGE 4D for FW19. The new reflective design on the upper makes this version of ALPHAEDGE stand out even more, especially for training in low light. The product features are as follows:
ADIDAS 4D
Carbon Digital Light Synthesis technology uses digital light projection, oxygen-permeable optics and programmable liquid resins to print high-performance, durable polymeric products.
The technology uses data to translate the needs of a performance category, and eventually individual athlete or consumer, with the required movement, cushioning and stability directly into a midsole.
Primeknit upper, with FORGEDMESH
A super-lightweight upper that features a reflective prime knit used on the full upper, for maximum reflectivity, encases your foot in a seamless sock-like fit providing the support and comfort needed during sharp lateral movements and tight turns. Each thread is individually constructed millimeter by millimeter with FORGEDMESH – a process using TPU-coated yarn, that maximizes performance when stitched at various angles and layers for ultimate strength in motion.
ALPHAEDGE 4D, will be available at select adidas stores and on shop.adidas.co.in from 21st November 2019 at the MRP of INR 27,999/-
For Further Info on the New Launch: www.adidas.com
Disclaimer:
The information contained in this article is for educational and informational purposes only and is not intended as a health advice. We would ask you to consult a qualified professional or medical expert to gain additional knowledge before you choose to consume any product or perform any exercise.