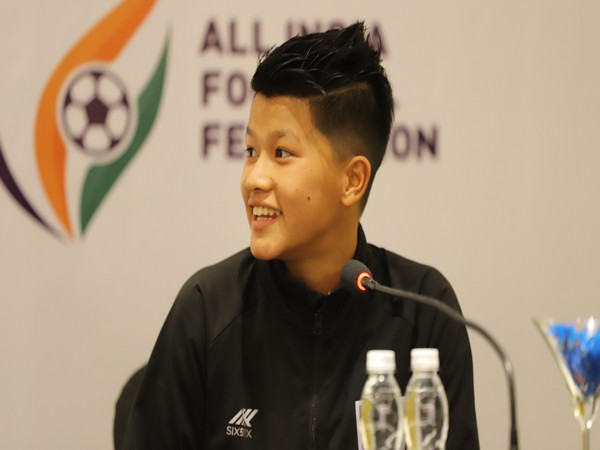 Mumbai (Maharashtra) [India], Dec 13 : Ahead of India's first clash against Sweden in U17 Women's Football Tournament, defender Shilky Devi said that the team has worked 'very hard' and are prepared to face them.
"Sweden and Thailand are both very strong teams. The matches against them will be tough but we have worked very hard as a group and are prepared to play them," AIFF quoted Shilky as saying.
"It is a great opportunity for us to test ourselves and I would like to thank the All India Football Federation for giving us this chance," she added.
The first game of the tournament will be played on Friday between India and Sweden. India will then face Thailand on Tuesday. Both teams are a major force to reckon with in women's football.
"It's really good to get this opportunity and we're looking forward to the tournament. We have been training for three weeks under the new coach and learning and getting better every day," said Shilky.
The clash between India and Sweden women's teams will kick off at 6 pm on Friday.
The fixtures for Under 17 Women's Football Tournament 2019 are as follows:
Sweden vs India — December 13
Thailand vs Sweden — December 15
India vs Thailand — December 17
Final (Group winner vs Group runner-up) — December 19