Sports business can be the next big thing.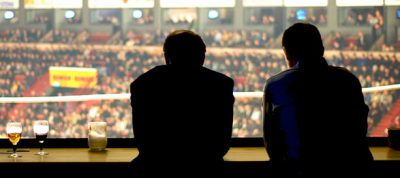 India has been tremendously doing great in every sphere of games including Youth Olympic Games, Asian Games, and Commonwealth Games to name a few. Besides, there are also several other leagues promoting non-cricket sports across the nation.
In addition to that, India is also hosting some world-level tournaments inviting playing countries to be India's guest.
Amid such phenomenal changes, India has definitely grabbed center stage in the world of sports which not only made the Indian sports industry a big thing but also carved out multitude of jobs.
Indian Premier League being founded in 2007 is the sole league which it makes its way into the line of international level leagues like EPL and LA Liga, IPL is becoming the business gem for a plethora of brands and players.
According to a report by Duff & Phelps, The brand value of IPL in 2018 was US$6.3 billion.
Besides, there are other major sports deals sealed in the last couple of years, where Indian players are being picked up making them as the face of their brand.
For instance, Virat Kohli has signed a major deal of ₹100 crore with Puma, the biggest such deal in India so far. German sportswear major company, Adidas has signed Hima Das and many others such sports endorsement deals which suggests that sports business did not remain a niche sector in India.
Talking about the Government's initiative towards the sector, the incumbent government is trying its best to promote and boost Indian sports sector. In order to polish the sector and take the sector to the mainstream, the Ministry of Sports and Youth Affairs introduced 'Khelo India' and recently concluded its Pune edition.
Now it is high time for someone to invest in the sector before it's too late to contemplate with the sheer competition.
Let's spill the beans of how to penetrate a start-up in the sports business:
The first and foremost thing, one need to do is to recognize the right domain where to invest. The moment you ideate the business format, you also need to see who will constitute your final customers. Once you are done with your end-customers, just arrange some funding with unique company's name which should be pertinent to the sports.
Like all managerial golden rule, Count your chicken before they hatch.
Being the backbone of your sports business plan, the phase requires a much clearer point of View.
These days several business ideas are mushrooming in India like Fantasy League, E-Commerce, Player Agent Agency, and fitness planners as well as diet planner.  Depending on your will and budget, you should kick start your dream project.
Jot down your tentative business plans.
 This first and foremost stage includes figuring out what product or service you want to deliver to your end customers. Posing as the building block for your future business timeline, the act of deciding product and service will also assist you to secure a loan or investment from banks and other financial institutions.
 In order to simplify the process, you can hire an expert in the pertinent field or can hire a consultant for the same.
After that there comes, the most important aspect of any initial business idea is its Marketing. Marketing which covers several aspects of branding, promotions, advertising, Public relations, will be the thing which will set goals of new venture. In the age of social media boom, one can't underestimate the outreach of this burgeoning need of social media marketing. One can blend the traditional soft calling marketing tricks with these newly devised Social Media marketing tools in order to hit the targeted customers of yours.
In addition to these, there are little things which one should take in mind earnestly.
Company's Website plays a massive role in getting on-board prospective investors, customers, and partners. Just concentrate on developing a great website with user-friendly interface and less cluttered interface.
Here are some tips for building a great company website:
Check out competitor sites.
Start by sketching out a template for your site.
Come up with five or six sites you can point out to your Web developer to convey what you like.
Be sure the site is search engine optimized (and thus more likely to show up early on search results).
Have high-quality content.
Make sure your site is mobile optimized.
Make sure the site loads quickly.
Create an optimized user experience.
Keep it clean and simple; clutter will drive visitors away.
Make sure you have a Terms of Use Agreement and Privacy Policy.
Make the navigation bars prominent.
Obtain and use a memorable ".com" domain name.
Now, coming to the last aspect of new sports business venture which one can't afford to ignore is the severe cobwebs of different legal threads.
In the sector of sports, commerce and law are intertwined complicatedly and it is hard to comprehend every other thing of the same. Then it is always recommended to hire a legal specialist who has a long history of working with other startups.
This intelligent step will not only help you to get the business plan's legal viability but also to know intellectual property rights like Patents, Copyrights or Design Patents.
Aligning all these wise steps into practice, one can kick start his own sports industry based startup.
Disclaimer:
The information contained in this article is for educational and informational purposes only and is not intended as a health advice. We would ask you to consult a qualified professional or medical expert to gain additional knowledge before you choose to consume any product or perform any exercise.