Retro Fitness, the market leader in fitness and wellness segment has been super enthusiastic in offering customer centric and accessible fitness plans with cheap memberships. The company is quite optimistic and cheerful in announcing its collaboration with well known sage and yogi of 21st century, Sadhguru, along with whom Retro Fitness would be developing a holistic plan for its patrons encompassing mental health along with  proper physical fitness regime. Sadhguru, a sage and life coach who have transformed millions of personalities would be helping subscribers in shaping personalities.
Recent reports suggests, nearly one in five U. S adults live with a mental illness (51.5 million in 2019) and in the wake of COVID-19 this number may rise upto an alarming tint.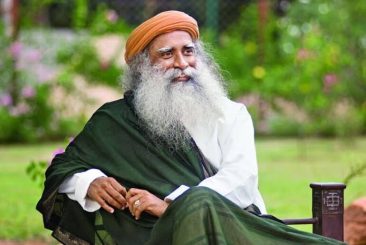 Retro Fitness has hit the bull's eye, by bringing the life transforming sage on board, that in this era of COVID compelled seclusion and loneliness,  would help to improve day by day and fulfill your bucket list.
Starting on October 1, the Retro Fitness mobile app in tandem with the website, will offer powerful episodes for members each week highlighting stress relief along with programming on depression, anxiety, and more as a pathway to an inner transformation and healing initiatives led by Sadhguru.  Sadhguru's "Take Charge of Your Mind and Emotions," is a concept that one can apply to all areas of their lives: whether that's' their exercise, health, fitness routines, or workplace atmosphere, etc.
"We recognize that mental health is no longer a taboo in American society, and that it is in fact inextricably intertwined with proper exercise, health and fitness," said Victor Bao, CMO of Retro Fitness. Our healthy cooking segment led by Culinary Institute of America Alumni Chef Elizabeth Makos, which airs weekly on the Retro Fitness mobile application, along with our upcoming release of the Retro Fitness Cobra Membership program which brings at home and in gym fitness together in one single and simple membership, now adds mental health through this partnership with Sadhguru. As a leader in our Fitness Industry space, we continue to add value through these world-class partnerships.  Sadhguru is a gifted mental health expert who possesses a perspective on life and living that intrigues and challenges us all, and we're thrilled to be able to share his energy with our community and to continue our efforts in creating a healthier America."
"As Retro Fitness continues its journey of rapid growth and advancement in its 15th anniversary year, we are pleased to collaborate with a company that understands the greater calling to reach those in need of mental health outside the four walls of a health and fitness club with a holistic approach that's unique in fitness segment," said Sadhguru.
About Retro Fitness:
Celebrating its 15 year anniversary, Retro Fitness is a leading national fitness franchise with more than 120 gyms open or in development across the country. With a new executive leadership team led by former Starbucks Senior Executive Andrew Alfano, Retro Fitness provides investors and franchisees with a full suite of world-class support services including real estate site selection, construction, training, marketing and operations support all to deliver a simple turnkey and operational health and fitness club.
Disclaimer:
The information contained in this article is for educational and informational purposes only and is not intended as a health advice. We would ask you to consult a qualified professional or medical expert to gain additional knowledge before you choose to consume any product or perform any exercise.