With the starting of trekking season ahead, it is inevitable that the nature lover must be planning to go on a trekking.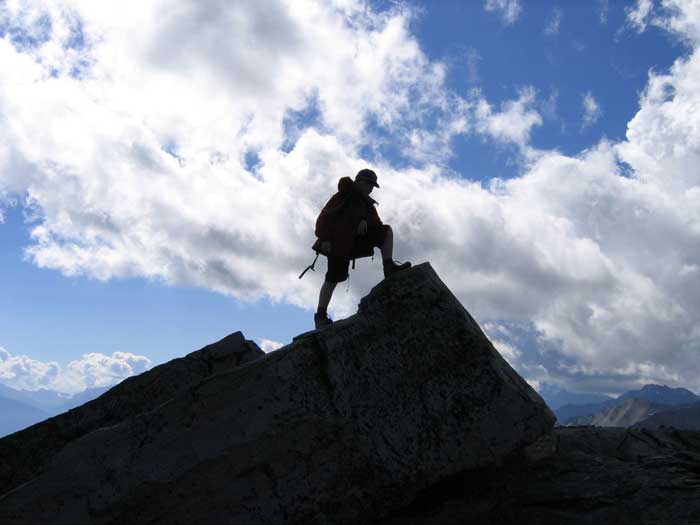 No matters wherever, you are planning to go, there are a few of the guidelines one should follow beforehand. In order to keep trekking on the right track!
Hiking Shoes: How could you survive on an irregular terrain devoid of sturdy designed hiking shoes? The question subsequently exhibits the importance of steadfast hiking shoes which comes first before you actually decide to pack your bag. Hiking shoes which must be comfortable as well as designed resistant to skid and water is an excellent pick. Hikers can pick up shoes from their favorite brand depending on their budget as there are many international brands deals in the product. Ranging from Woodland, Wildcraft, Decathlon, and others, one can put their trust in any of these brands.
Bag packs: Bag packs flashes instantly in mind whenever one plans for trekking. Being an essential part of the trekking, one should pick up a bag pack with much functionality like a built-in rain cover, wide waist belt for stability, water bladder compatibility. There are multiple of choices the market including sky bags, Wildcraft, Decathlon, Fastrack, and others.
Portable water purifier bottle: when you are on the go, drinking clean water is a must thing. At present there is a company, Global water technology halo source presents Astrea Mobi-pure aqua bottle which is equipped with inbuilt water purifier is a standalone option available in the market. Easy to carry this one-litre bottle ensures hygienic clean water while trekking.
Sheds: No matters whether its winter or summer, sheds are an essential entity to keep in your bag pack. While trekking there are multiple times when you will be exposed to direct sunlight or UV rays, which can be harmful to your eyes. Prolonged Exposure can damage eyesight permanently. Hence, it is recommended to invest in a good brand of shed available in the market including ray ban, IDEE, Tommy Hilfiger, and Fastrack.
Power Bank: As due to technology advancement, people vary lot many gadgets like mobile phones, cameras, GPS enabled devices and a flashlight. In order to make alive across the trekking, a power bank is again an important entity to keep in your bag pack. One can grab a handy power bank depending on their specification and choice from a line of offline as well as online brands like Intex, Syska Xiomi, and others.
Bluetooth Speaker: Nothing can beat grooving music on a solitary track amid some wildwood. Music is the thing which instills zeal and boosts up one's mood, then how can one skip such a beautiful gadget off to your trekking. As it's Bluetooth enabled, one can groove to the music being unattached to any wire. Keep in your bag pack's side pocket or upper mini pocket if any, this small classy gadget won't let you get bored on the go. There are a plethora of options available in the market including some of the best ones like Sony, Bosch, JBL, and beats.
Disclaimer:
The information contained in this article is for educational and informational purposes only and is not intended as a health advice. We would ask you to consult a qualified professional or medical expert to gain additional knowledge before you choose to consume any product or perform any exercise.