Introducing the game of football at the grassroots level, Jamshedpur (MLZS), Jamshedpur Football Club launched its first ever football school working in tune with Mt. Litera Zee School.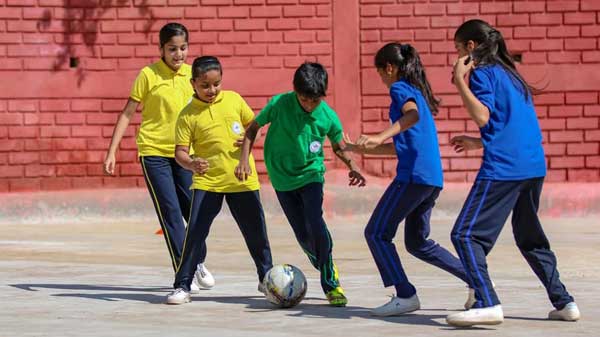 The new football school will train kids of the age groups U5, U8, U10 and U12.
Marking a milestone step in the history of club, the club's Head of Grassroots and Youth Development Kundan Chandra commented, "Keeping in the lines of the vision of grassroots football we set for the club just a few weeks ago, this was a swift move for the us thanks to the co-operation and enthusiasm showed by MLZS, Jamshedpur."We are in process of kick-starting many more football schools in this football season itself to reach out to various locations of the city and the state too."
Mt. Litera Zee School, Jamshedpur (MLZS), Principal   expresses her delight after seeing their kids playing on the ground. she said,""Jamshedpur FC has been pivotal in promoting football in the city. Children of the current generation are bursting with energy and football is a great way to channelise this energy. We are glad to collaborate with the club and thank them for setting a platform for the children."
Jamshedpur FC's CEO, Mr. Mukul Choudhari, was ecstatic as the first football school embarked upon its journey as he said, "This is the first of many Jamshedpur FC Football Schools.
The city has been craving for such training centers for quite some time now, and we are happy to bring them to the people. "We are highly motivated and committed in improving the grassroots structure in the city of Jamshedpur and the state of Jharkhand and envision to create young stars for the future"