The President of Football Delhi Shaji Prabhakaran has written a letter to the South Delhi Municipal Corporation(SDMC), requesting the authority to handover the Ambedkar Stadium on  a lease of at least 20 years.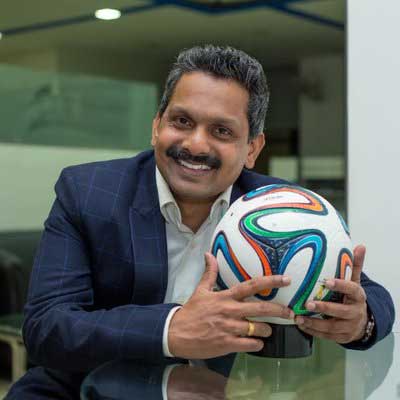 The governing body of football in Delhi, Football Delhi according to its proposal want to invest up to 2 crore initially in the first couple of years refurnishing the stadium. Besides, the governing body also wants to install international grade of turf and revamp spectators' galleries, dressing rooms as well as install bucket seats in the whole stadium by 2020.
Ambdekar Stadium which was once considered as the prime spot of Football matches held in Delhi is now going through a miserable condition.
Amid poor accommodation for spectators and acute criticisms by the players and official, the stadium has lost it charm in front of JLN stadium, which cherishes its best-in-class facilities.
However, according to some reports, football teams have complained that JLN lacks atmosphere that Ambedkar stadium delivers. Indian Super League Side Delhi Dynamos have decided to shift their matches to Ambedkar but the idea has been rejected by the ISL organisers due to former's poor maintenance and safety standards.
"There's a lot of history attached to this stadium. It is the site of some famous India triumphs. We hope to upgrade the stadium and bring it on par with international standards. We have written to the South Delhi Municipal Corporation, who own the stadium, and are hopeful to receive their support," Prabhakaran, a former FIFA development officer for South and Central Asia, said.
Under the proposal, the stadium would be reserved for 25 days in a year for MCD activities, as per pre-decided dates. For rest of the year, it will be used only for football. One of the key objectives, as per the document, is to "organize around the year football activities using the Stadium and attract international football events to further develop football in Delhi."
Football Delhi has also made an ambitious claim that they will be 'able to bring more than Rs.50Cr investment through a corporate partnership.'