Protein powder is an essential supplement for fitness and healthy living. Being a building block for a growing muscle, Protein is a must needed supplement for the ones who take part in any physical activity which breaks down body's muscle tissues.
In the food market, protein can be obtained by having eggs, beef, chicken and fish however, it is not feasible for anyone to maintain these protein diet every day. In such case, natural protein powder plays a key role in meeting the daily protein intake quantity with no side effects.
In the Indian market, there are plethora of protein powder brands are available but sometime it become tricky to choose what and how. We have in this article segregated a few renowned protein powder brand which are known for their results as well as quality assurance. So here are top whey protein powders available in India:
Optimum Nutrition 100% Whey Gold Standard
Always been at the top of the list, Optimum Nutrition 100% whey Gold Standard whey protein is the most trusted an effective brand for almost a decade.
Having 24gm of pure protein in every serving of scoop, this natural whey protein contains minimal concentration of fat lactose and carbohydrates. The product comes with 78.94% protein content per gram. It should be added that there is only 1 gram of fat and 1 gram of sugar present in the whey protein which means that there is no need to worry about excess of sugar or fat.
The main ingredients of the whey protein include Glutamine and Glutamic Acid, Branched Chain Amino Acids or BCCAs, valine, isoleucine, and Leucine.
Internationally acclaimed, the health supplement has been recognized by the Public Health and Safety Company, NSF International and the Good Manufacturing Practices Programs standard.
BSN Syntha 6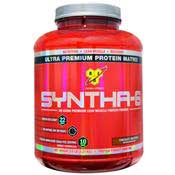 Posing as the second postion in the tally, BSN Syntha 6 contains 47 grams of protein in each serving. Finely formulated, the whey protein mixes well and tastes remarkably creamy. In India many athletes and fitness enthusiasts use the product which suffice the actual requisites of protein of their diet. The powder contains 10 grams of essential amino acids as well as 5 grams of fiber in its per scoop serving.
Besides containing 6 grams of good fats, BSN Syntha 6 contains essential amino acids, BCAAs, Glutamine, fiber, MCTs, EFAs abd Peptides.
ISOPure Low carb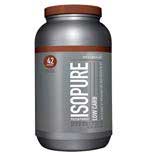 Another entry to the list, Isopure is a protein powder which suits those fitness aspirants who want to get 100% isolated whey protein. The main ingredients of the protein powder constitute soy, dairy, egg and wheat. As there is no carbs present in the powder, one can get 50 grams of protein in one serving (62g). Owing to a microfiltration process being used to create Isopure Protein, the powder get dissolved completely in water.
Dymatised Elite Whey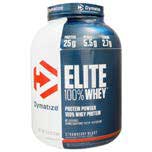 A natural and pure whey protein brand, Dymatised Elite Whey can replenish your ruptured muscles after a rigorous work out session. The whey protein provides 25g protein with every serving of 33.6g which suffices your daily protein requirements. With the 5g of BCAA in every scoop, the powder recovers the muscles better so that they can get better power and endurance having in influx of amino acid. A perfect post-workout, Dymatise Elite provides a precise ratio of non-essential and essential amino acid in their most easily assimilated form, delivering the kind of amino acid which can't be synthesized by the body.
MuscleTech NitroTech performance Series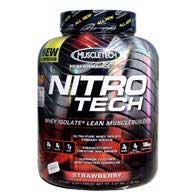 Formulated for a rigorous post workout amino acid delivery, Muscletech Nitrotech delivers amino acids and proteingenic(protein Building) amino acids in our body which gets easily digested. The offered amino acids further strengthen the muscle cell repair and growth. With one serving of 44gm, the powder gives 30g of protein. MuscleTech Nitrotech retains all the three forms of amino acids- alanine, glycine and taurine.